Notes:
Use contents table to navigate the relevant links.
Section 1 contains short paragraphs covering hardware and software details.
Section 2 and 3 (italics) explain how the various geometric shapes are created. Read these if you are unfamiliar with RISC OS BASIC graphic keywords.
Section 4-7 implement ideas outlined in the two previous sections to create some interesting shapes.
Sections greyed out are being written.
The appendix contains all PLOT commands including offsets.
Some sections contain links which return you to the contents table.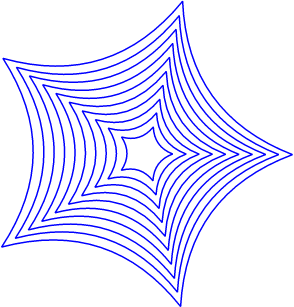 5-Point Deltoid
---
Simple Colour Animation Applied to a Segment Routine